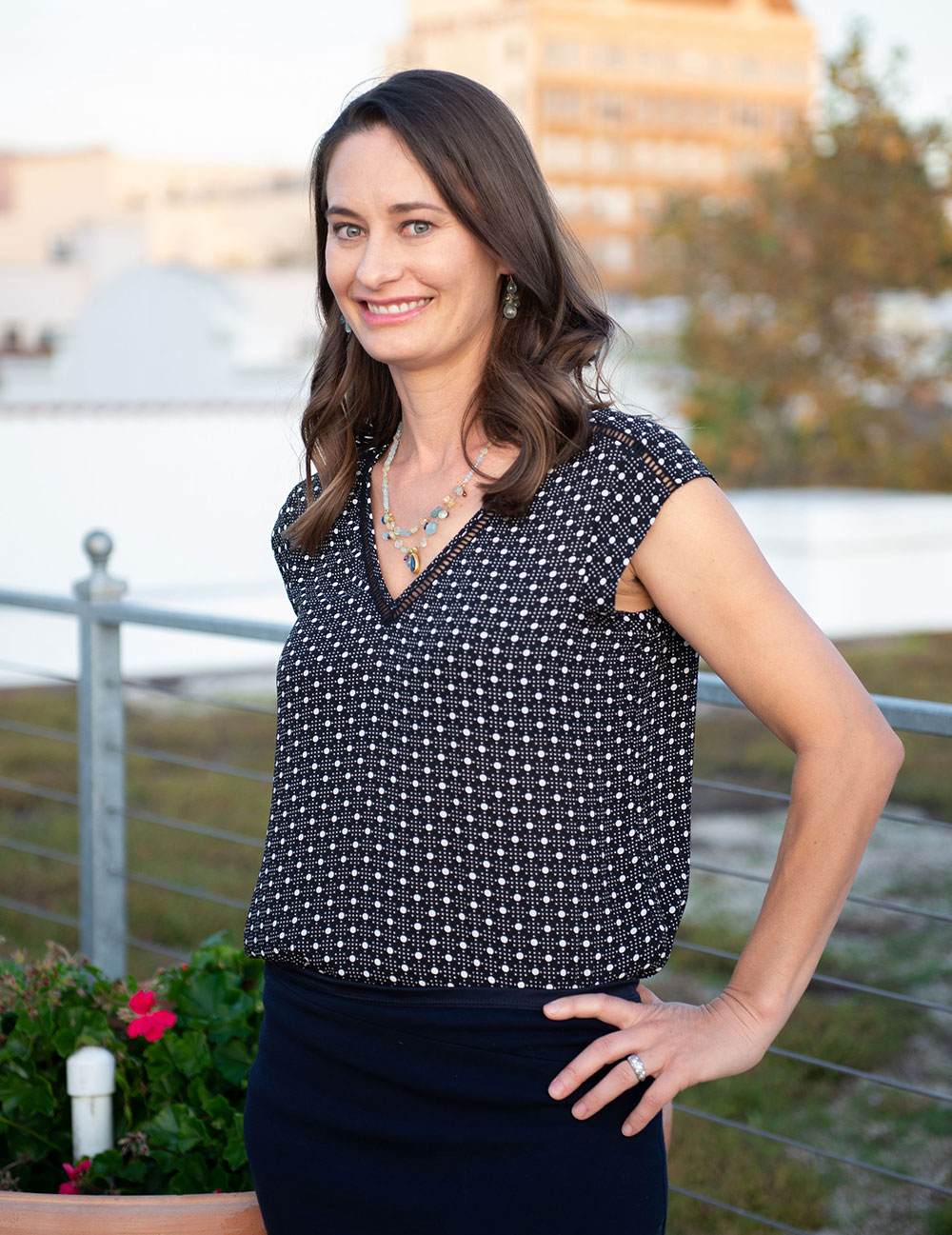 MeetMontecito Rental Real Estate
Within 20 minutes of her first visit to Santa Barbara years ago, real estate agent Crysta Metzger knew this was the place she wanted to live and raise a family. Crysta is a Santa Barbara homeowner and true lover of the area – she knows each neighborhood in town for its style of residential architecture, unique layout, schools, and amazing array of kids' activities and destinations. Top-performing and award-winning, Crysta has been affiliated with the Montecito office of Coldwell Banker Realty since 2003. She serves buyers, sellers, and investors in Montecito, Hope Ranch, and Santa Barbara with unsurpassed local market knowledge.
Crysta began her real estate career in Santa Barbara's luxury leasing market. She spent years working tirelessly in this niche, honing her robust negotiation skills and mastery of complex legal contracts. Crysta also built an expansive network of trusted service providers and became adept at advocating for the needs of her clients. Those years empowered Crysta with an established reputation in her community and a keen market awareness that sets her apart from her peers.
Crysta has received many local, regional, and national top sales awards and consistently places in the top 10% within the Santa Barbara MLS. Though she values these accolades, the real honors come directly from Crysta's clients. Santa Barbara is a very private market, and the greatest reward is when a client refers Crysta to family or friends. Many clients have reviewed Crysta and commented on her honesty, helpfulness, experience, and dedication. She is truly genuine – Crysta doesn't focus on maintaining a personal image but on providing service with the utmost integrity and highest standards.
With her contractor husband and two daughters, Crysta is a family-oriented person who really enjoys working with clients relocating to the area. She understands the magnitude of that decision and likes introducing them to the small but incredibly diverse environment of the region. She finds the best fit for her clients, and they appreciate Crysta's ability to translate their passions and interests into the right community. If your real estate dreams include living in Santa Barbara or the surrounding area, contact Crysta Metzger. No one knows this beautiful seaside community better!
Recent Awards:
Coldwell Banker's #1 Sales Agent in Volume for the Montecito & Santa Barbara Offices 2020, 2021, 2022
"Awarded Coldwell Banker's most exclusive award 2020, 2021, and 2022." Society of Excellence
Top 10 Nationwide #7 for Luxury Lease Representation in 2021 and #8 for Luxury Lease Representation in 2020